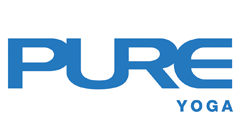 Workshops
Himalayan Retreat with Jen Kentrup
Deepen your practice and explore the magical Kathmandu Valley

Snowy Himalayan mountains are the dramatic backdrop to the ancient Kathmandu Valley. Dating back to medieval times, Kathmandu is home to a rich cultural heritage. Scattered throughout the valley are multiple UNESCO world heritage sites as well as important destinations for Hindu and Buddhist pilgrims. The valley is a unique cultural melting pot that is magically vibrant and incredibly exotic – even for the seasoned traveller.
The retreat will be held at Baber Mahal Vilas, a new boutique heritage hotel with full amenities including a rooftop pool and spa. There will be twice daily practice in the morning and evening. During the day you will be free to discover the valley, visiting mind-blowing sites and exploring the narrow streets and shops of Kathmandu.
To full details, please visit:http://hk.pure-yoga.com/en/hongkong/retreat/himalayan2019/index.php
Terms and Conditions
Photos and video may be taken, solely for Pure marketing purposes.
Early-Bird 10% Discount:
Last day for Early-Bird Discount is 1 July 2019.
Refunds/Cancellation:
No refund or credit will be issued for cancellations starting from 1 July 2018.
A 10% package price administration fee applies to all refunds or cancellations.
Minimum Students
This programme requires a minimum of 10 students.
We advise participants to book flights after minimum number has been met.
Visa Entry & Requirements:
Please comply with all visa and health requirements of Nepal.
Pure is not liable for any illnesses, delays or costs resulting from your failure to meet these requirements.
Please ensure that your passport is valid for at least 6 months from the day you arrive in Nepal.
Travel visa is required for Hong Kong nationals and Chinese passport holders. You may obtain Tourist Visa on Arrival at Kathmandu Airport. For more information, please visit: http://hkg.nepalconsulate.gov.np/visa/
It remains the responsibility of the individual guest to check with the Nepal Embassy regarding their specific nationality, in case anything changes in the meantime.
Travel Insurance:
Travel Insurance is not included in the package, therefore we highly urge you to arrange your own travel insurance.
Contact & Enquiries
Healthy-licious juice cleanse offer from nood food
$200 discount on nood food 3-Day juice cleanse for all yoga retreat registrants within two weeks after our retreat. Ask our nood food team at your event location for details.
Special offer from Pure Apparel:
20% off all Pure Apparel retail products for all yoga retreat registrants.
*If there is any discrepancy between the printed and web versions, the web version shall prevail.