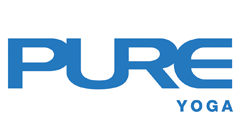 Workshops
Gong Bath and Chakras Meditation Workshop with Noy Petchwikai
Gong Baths are one of the most soothing, detoxifying, rejuvenating, vibrational, ancient holistic tools. A Gong Bath or gong sound meditation is a sound massage for the body and mind (great for those who like the idea of a massage, but don't like to be touched). It was said by the Ancients that if you were Gonged for 10 days you would be cured of anything. The scientific community's current opinion is that sound is a valuable tool in treating many conditions, ailments and diseases. The power of gongs provides us with a relaxing tune-up that is nurturing, deep, rejuvenating and transformative.

How does a Gong Bath work?
Everything around us is vibrating at a frequency, whether we hear it or not (Yes, Wi-Fi and all those gadgets you love give off a frequency too).
Sound frequencies can affect us on a cellular level, influencing how we feel and function. Sound healing practices like a Gong Bath use vibrational sound and frequency to help reduce stress, alter consciousness, and create a deep sense of peace and well-being. You effectively go into a deep state of meditation and relaxation – then the real work begins while you get bathed by gentle sound waves. Many people fall asleep, snore, and wake up feeling like they've had 8 hours of quality sleep!
Last Friday of each month
7:00pm – 8:30pm
28 May Soundwill Plaza – Causeway Bay
25 June Starstreet Precinct -- Admiralty
30 July Soundwill Plaza – Causeway Bay
27 August Starstreet Precinct – Admiralty
                                 
Special Gong Bath and Chakras Meditation
28 May
25 June
30 July
27 August
7:00pm – 8:30pm
Each session 1.5 hours
All Levels
PURE Cardholders discount: HK$400
Non-PURE Cardholders discount: HK$450


Photos and videos may be taken, solely for PURE marketing purposes. 
Refunds/Cancellation:    
No refund or credit will be given for cancellation starting 14 May 2021
. All refunds are subject to a 10% processing fee that will be deducted from your refund.
Healthy-licious juice cleanse offer from nood food:
$200 discount on nood food 3-Day juice cleanse for all yoga event registrants on workshop dates. Ask nood food staff at your workshop location for details.
10% off all nood food items for all yoga event registrants on dates of the workshop. 
To register, please contact the Soundwill Plaza / Starstreet Precinct studio or see reception.
*Please refer here for the full terms & conditions
About the teacher