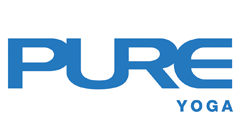 Workshops
Upeksha: Therapeutic Approach Teacher Training with Lawrence Pradhan
What does Upeksha mean? To step back and see the bigger picture to gain clarity, create spaciousness to experience peace.

Zoom out and zoom in (Spanda)! Zoom out to have a broader perspective, then zoom in to connect our inner wisdom.

Upeksha Yoga is a bridge between you and your highest purpose. Igniting the fire and awakening the intelligence within is the objective of this programme. Building confidence by having the necessary tools to become a good teacher. With a strong focus on alignment, students will build on a solid foundation and good knowledge to have confidence in teaching beginner to intermediate classes and even one-on-one.

Weaving in philosophy so that the intelligence awakened in the physical body is interconnected with the spirit. Practising and teaching with intention, bringing focus and vision.
For full details, please visit http://hk.pure-yoga.com/en/hongkong/teachertraining/upeksha201811/index.php
Terms and Conditions
Photos and video may be taken, solely for Pure marketing purposes.

Application
Please complete an online application form or email us to apply. You will be notified by email within 3-5 days of its approval along with a Welcome Letter outlining payment procedures and further details. Application is NOT required for Morning Intensives. Please register at studio reception.

Early-Bird Discount
Super Early-Bird Price: Application sent in on or before 28 February 2019.
Early-Bird Price: Application sent in on or before 28 April 2019.
Regular Price: Application sent in starting from 1 June 2019.

Refunds/Cancellation
• No refund or credit will be given for cancellation starting 1 June 2019.
• All refunds are subject to a 10% processing fee that will be deducted from your refund.

Minimum Students
This programme requires a minimum of 10 students.

Healthy-licious juice cleanse offer from nood food
• $200 or $400 discount on nood food 3-Day or 6-Day juice cleanse for all yoga event registrants on training dates. Ask nood food staff at your event location for details.
• 10% off all nood food items for all yoga event registrants on dates of the training.

Special offer from Pure Apparel:
• 20% off all Pure Apparel regular-priced products including accessories for all yoga event registrants on dates of the workshop.

Enquiries:
For enquiries, please email events@pure-yoga.com