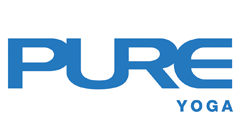 Workshops
Captivating Chiang Mai: An Elemental Yoga Retreat with Sandy Shum
Sandy warmly invites you to join her on an invigorating yoga retreat in beautiful Chiang Mai -- a cultural fairyland that boasts ethnic diversity, an exciting variety of activities, and a welcoming genuine hospitality. Escape the hustle and bustle of daily city-living. Pamper and reward yourself with a well-deserved break, whilst enjoying daily yoga practices based on the core elements under the experienced tutelage of Sandy. The friendships and bond fostered and shared together shall be a treasured and everlasting memory.
We will be staying at the Siripanna Villa Resort & Spa, Chiang Mai, Thailand (only 6 km away from Chiang Mai International Airport). Ranked #3 in the 'Top 25 Hotels in Thailand' by TripAdvisor, the resort offers unique Lanna-styled hospitality that will elevate your retreat experience. Nestled within a natural habitat, the resort will enchant you with nature's beauty and mystery. Immerse yourself in an oasis of calm designed as an urban getaway, cradled in the surrounds of lush manicured gardens, where the fragrant scent of flowering Frangipani combine with bursts of pink Bougainvillea.
Inspired by the architecture of Chiang Mai's ancient Kingdom of Wiang Kum Kam, Siripanna Villa Resort & Spa's guests will experience the authentic culture of the North, alongside all the luxurious amenities expected by the discerning modern traveller. Located just far enough from the city centre to escape the hurly-burly, the resort is a mere 5-minute tuk-tuk ride from the exciting sights and sounds of the famous Night Market and other must-see attractions.
For full details, kindly visit: http://sg.pure-yoga.com/en/singapore/retreat/captivatingchiangmai/index.php
Terms and Conditions
Photos and video may be taken, solely for Pure marketing purposes.
Application:
Please complete an online application form or email us to apply. You will be notified by email within 3-5 days of its approval along with a Welcome Letter outlining payment procedures and further details.
Tax:
Please note prices includes 7% GST.
Early-Bird Discount:
Early-Bird Price: Application sent in on or before 28 April 2019.
Regular Price: Application sent in starting from 29 April 2019.
Refunds/Cancellation
• No refund or credit will be given for cancellation starting 28 April 2019.
• All refunds are subject to a 10% processing fee that will be deducted from your refund.
Minimum Students:
This retreat requires a minimum of 12 participants.
Visa Entry & Requirements:
• Please comply with all visa and health requirements of Thailand.
• Pure is not liable for any illness, delays or costs resulting from your failure to meet these requirements.
• Please ensure that your passport is valid for at least 6 months from the day you arrive in Thailand.
• For Singaporean passport holders, travel visa can be obtained on arrival at the airport
Special offer from Pure Apparel and nood food:
• 20% off all Pure Apparel retail products for all yoga event registrants on month of the event.
• Up to 20% off all nood food products on week prior and after the event.
• This promotion cannot be used in conjunction with any other offer or promotion.
• This promotion is non-transferable and non-refundable

Terms & Conditions:
< The organiser of this retreat is Global Travel Ltd.>
*If there is any discrepancy between the printed and web versions, the web version shall prevail.