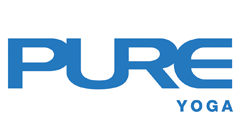 Teacher Training
Pre- & Post-natal Yoga Teacher Training
Yoga's emphasis on relaxation and body and breath awareness suits pregnant women's perinatal fitness needs perfectly. Specialised pre-natal practices help them tune into the needs and changes of pregnancy and promote relaxation and suppleness. This Pre- & Post-natal Yoga Teacher Training is dedicated to:
• Nurturing physically, emotionally and spiritually expectant mothers, birth partners & their unborn children
• Encouraging practitioners to unfold the body-mind-spirit connection that is vital to the practice of yoga
• Passing on these experiences to future mothers, parents & their unborn children

This training offers an in-depth review of the anatomy and physiology of pregnancy, labour and birth. Trainees will gain extensive experience with asanas well suited to pregnant women and a thorough understanding of contraindications during pregnancy. The training will attune teachers to the profound physical, emotional, mental and spiritual transitions of pregnancy and birth and demonstrate how tools such as chanting, pranayama, deep relaxation and meditation can be effective ways of coping with these changes.

This course is delivered using a combination of face-to-face lectures, practicum, your own research, observation of classes, teaching practice and assignments.
http://www.pure-yoga.com.cn/sc/shanghai/teachertraining/samanthachan/prenatalyoga/
Photos and video may be taken from time to time on our premises by Pure employees, solely for Pure marketing purposes.

Minimum Students
This programme requires a minimum of 10 students.

Registration:
• Full payment must be made upon registration.
• To register, please see Pure Tower or Urban One studio reception.

Discounts:
• Early-bird discount ends on 14 February, 2020.

Refund/Cancellation Policy
• No refunds for cancellations will be issued starting from 15 February, 2020.
• Valid refunds are subject to 10% processing fee that will be deducted from your refund.

Special offer from Pure Apparel:
· 20% off all Pure Apparel retail products for all yoga event registrants on dates of the training.

Contact & Enquiries
For enquiries, please email events@pure-yoga.com