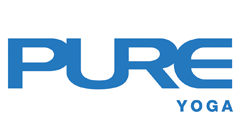 Workshops
Prabir Karmakar - Restoration and Rejuvenation Yoga Workshop
About the Workshop
Correct alignment and movement of the body gives it a youthful appearance. Our body is intelligent. It knows how to use the least effort to support muscle and ligaments, bestowing gracefulness and stability on our daily movements. Sometimes our body forgets this extraordinary ability due to the environment, social or personal stress, bad habits and incorrect postures – e.g. spending too much time at the computer. Our body develops pain and stiffness in the muscles and joints, leading to premature ageing.
The Restoration and Regeneration Workshop aims to rekindle the inter-connectedness of body and mind. Detailed work on 12 selected classic asanas combined with breathing will place the focus on alignment of the spine, neck and shoulders. The goal is to help participants improve in strength and flexibility as well as develop an awareness of their own postures, enabling conscious self-correction in yoga practice and in daily life.
Regular practice encourages a positive lifestyle, strengthens the mind and body, and removes the underlying cause of many ailments.
Schedule & Description
Day 1: 25 May (Sat) 9:00am-1:00pm
How to enhance muscular co-ordination
How to lengthen and stretch specific parts of our body
How to ground our limbs and improve foundation of postures
Therapeutic and anatomical knowledge of neck, shoulders and back
Day 2: 26 May (Sun) 9:00am-1:00pm
Safe practice of special sequence to cure neck, shoulders and back
How to practise dynamic and statics classes safely
Tuition
FULL WORKSHOP:
Restoration and Rejuvenation Yoga Workshop
25-26 May
2 days, total 8.0 hours
All Levels
(Pure Cardholders) Early-bird 20% discount: HK$1,984 (ends 5 May)
(Non-Pure Cardholders) Early-bird 10% discount: HK$2,232 (ends 5 May)
Regular Price: HK$2,480
About the teacher
Terms and Conditions
Photos and videos may be taken, solely for Pure marketing purposes.
Early-Bird 20% Discount:
Early-Bird Discount ends 5 May 2019. Please see above for listed prices.
Refunds/Cancellation:
No refund or credit will be given for cancellation starting 5 May 2019.
All refunds are subject to a 10% processing fee that will be deducted from your refund.
Special offer from Pure Apparel:
20% off all Pure Apparel retail products for all yoga event registrants on dates of the workshop.
Healthy-licious juice cleanse offer from nood food:
$200 or $400 discount on nood food 3-Day or 6-Day juice cleanse for all yoga event registrants on workshop dates. Ask nood food staff at your workshop location for details.
10% off all nood food items for all yoga event registrants on dates of the workshop.
To register, please contact the yoga studio or see reception.