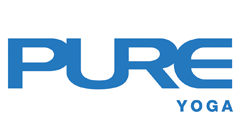 Retreats
Hot Yoga Retreat with Missy & Noy
Come escape with Missy & Noy on a hot yoga retreat away from the hustle of Hong Kong to Bali, Indonesia. They will lead you on a 5-night journey into the remote and scenic backdrop of the Pemuteran Mountains, pushing you to expand your Hot 26 practice and connect with yourself a little deeper. This retreat will give you the unique opportunity to see Bali 'off the beaten track' and to experience the epitome of yoga bliss so you can reconnect, recharge, revitalise & re-energise.
Missy & Noy are two very experienced and passionate Hot Bikram Yoga teachers with enriching complementary water and fire energy. You will experience double 90-min hot classes that will challenge you mentally, physically and spiritually to become the best version of you.
For full details, kindly see http://hk.pure-yoga.com/en/hongkong/retreat/hotyogaretreat/price.php
Photos and video may be taken, solely for Pure marketing purposes.
Early-Bird 10% Discount:
Last day for Early-Bird Discount is 31 August 2019.
Refunds/Cancellation:
No refund or credit will be issued for cancellations starting from 31 August 2019.
A 10% package price administration fee applies to all refunds or cancellations.
Minimum Students
This programme requires a minimum of 10 students.
We advise participants to book flights after minimum number has been met.
Pure Yoga will not be liable for any flight rebooking or cancellation fees incurred upon cancellation of retreat due to low enrolment.
Visa Entry & Requirements:
Please comply with all visa and health requirements of Indonesia.
Pure is not liable for any illness, delays or costs resulting from your failure to meet these requirements.
Please ensure that your passport is valid for at least six months from the day you arrive in Indonesia.
Travel visa is not required for Hong Kong SAR passport holders for a stay not exceeding seven days.
Please take note of new immigration policy with BNO Passport holders.
For all others and further information, please visit: http://www.imigrasi.go.id/index.php/en/public-services/visit-visa
It remains the responsibility of the individual guest to check with the Indonesian Embassy regarding their specific nationality, in case anything changes in the meantime.
Travel Insurance:
Travel Insurance is not included in the package, therefore we highly urge you to arrange your own travel insurance.
Contact & Enquiries
Healthy-licious juice cleanse offer from nood food
$200 discount on nood food 3-Day juice cleanse for all yoga event registrants. Ask nood food staff at your event location for details.
Special offer from Pure Apparel:
20% off all Pure Apparel retail products for all yoga retreat registrants.