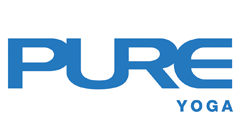 Workshops
King & Queen of Asanas with Priscilla
Benefits of going upside-down

- Improves blood circulation and concentration (Great for students who need to study!)

- Increases immunity by allowing lymphs to move - the lymphatic system is what keeps us healthy

- Headstand increases energy, shoulderstand promotes calm and relaxation

- Improves balance and core strength

- Builds confidence whilst teaching us to be humble

- It's fun!
Stage 1: Assessment
Students will learn if they have the proper shoulder strength and core stability to support themselves safely in a headstand.
Stage 2: Rectify
If they do not have sufficient shoulder strength and core stability, they will learn the progressive steps to doing a proper headstand without the use of a wall.

Stage 3: Skills Practice
We will practise safely entering, holding and exiting headstands with variations on bound and tripod headstand.

We will then break down shoulderstand in a safe and accessible way for everyone and practise variations of it as a counter-pose to headstand. While headstand raises our energy, shoulderstand calms and relaxes us.

Workshop Schedule and Description
27 June 7:00pm – 9:30pm
Tuition
FULL WORKSHOP:
King & Queen of Asanas with Priscilla
Total 2.5 Hours
All Levels
(Pure Cardholders) Early-bird 20% discount: HK$700 (ends 27 May)
(Non-Pure Cardholders) Early-bird 10% discount: HK$787 (ends 27 May)
Regular Price: HK$875
About the teacher
Terms and Conditions
Terms & Conditions
Photos and videos may be taken, solely for Pure marketing purposes.
Early-Bird 20% Discount:
Early-Bird Discount ends 27 May 2019. Please see above for listed prices.
Refunds/Cancellation:
No refund or credit will be given for cancellation starting 27 May 2019
. All refunds are subject to a 10% processing fee that will be deducted from your refund.
Special offer from Pure Apparel:
20% off all Pure Apparel regular-priced products including accessories for all yoga event registrants on dates of the workshop
Healthy-licious juice cleanse offer from nood food:
$200 discount on nood food 3-Day juice cleanse for all yoga event registrants on workshop dates. Ask nood food staff at your workshop location for details.
10% off all nood food items for all yoga event registrants on dates of the workshop.
To register, please contact Starstreet studio or see reception.