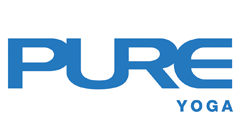 Workshops
The Beginner's Mind Workshop with Almen Wong
The Beginner's Mind Workshop with Almen Wong
1 June
Millennium City 5
About Almen Wong
A familiar face in fashion shows, magazine editorials and advertisements since the 90s, Almen was Hong Kong's first Bikram-trained teacher and has been widely recognised for introducing hot yoga to the city and promoting yoga's numerous benefits to the public. When she first stepped on the mat, she found it to be the perfect complement to her previous hectic career as a successful model and actress. Now as a busy urbanite, Almen has learnt to cultivate patience and stillness beyond the mat.
Almen's classes are fun, educational and challenging. Her teaching focuses heavily on alignment and she encourages students to always return to the basics so that they can build a strong foundation for more advanced practice.
About Workshop
Session 1: 1 June (Sat) – 11:00am – 1:00pm
The Beginner's Mind
Most students perform the approximate exterior of an asana during their practice, forgetting the fundamentals and intricacies of how to practise properly. Through detailed explanation and demonstration, this class will shed light on some common misconceptions about yoga practice, bringing new insights and understanding.
Session 2: 1 June (Sat) – 3:30pm – 5:30pm
Posture Clinic
This class will deconstruct the components of a posture and ​extensively discuss the correct way to them. Simple and accessible, this special posture clinic will help students gain better understanding of how to enter, stay in and leave each asana.
Tuition

FULL WORKSHOP:
The Beginner's Mind Workshop
1 June
Sessions 1 and 2
Total 4.0 hours
All Levels
Super Early-Bird Discount! HK$1,080 (ends 12 May! )
(Pure Cardholders) Early-bird 20% discount: HK$1,200 (ends 19 May)
(Non-Pure Cardholders) Early-bird 10% discount: HK$1,350 (ends 19 May)
Regular Price: HK$1,500
*Workshop will only be taught in Cantonese
Location
Millennium City 5
25/f Millennium City 5
418 Kwun Tong Road
Kwun Tong
Kowloon
Hong Kong
About the teacher
Terms and Conditions
Photos and video may be taken, solely for Pure marketing purposes.
Early-bird 20% discount:
Early-bird discount ends 19 May 2019. Please see above for listed prices.
Refunds/Cancellation:
No refund or credit will be given for cancellation starting 19 May 2019. All refunds are subject to a 10% processing fee that will be deducted from your refund.
Special offer from Pure Apparel:
20% off all Pure Apparel regular-priced products including accessories for all yoga event registrants on dates of the workshop
Healthy-licious juice cleanse offer from nood food:
$200 discount on nood food 3-Day juice cleanse for all yoga event registrants on workshop dates. Ask nood food staff at your workshop location for details.
10% off all nood food items for all yoga event registrants on dates of the workshop.
To register, please contact the studio or see reception.