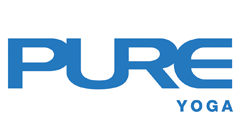 Workshops
Reiki I & II Courses with Martina Lee
About the Reiki I & II Course
Reiki means "universal life force energy". It is a powerful, effective and natural method of stress reduction and relaxation that promotes healing. Reiki treats the whole person, bringing harmony and health on all levels – physical, emotional, mental and spiritual. Its beneficial effects complement other medical or therapeutic techniques and can be helpful for many health conditions.
Reiki benefits include:
Deep relaxation and stress relief
Support for the immune system and healing: pain relief, improvement for acute and chronic issues, detoxification
Increased vitality and slower ageing
Balance and harmonisation of the mental, emotional, physical and energetic bodies
Personal and spiritual growth
In the Reiki I & II workshops, you will
Receive the Reiki I and II attunements
Be introduced to the sacred Reiki symbols that increase Reiki energies
Learn about the Reiki lineage and evolution
Practise Reiki meditation and self-healing treatments
Exchange Reiki sessions with other students
Learn how to send Reiki energy to challenging situations to improve outcomes
Do a Reiki long-distance session on friends or family
Reiki I opens and attunes the student to the Reiki energies. Students are empowered to do Reiki self-care and basic Reiki sessions.
Reiki II greatly increases the power of the Reiki energies by attuning the student to the sacred Reiki symbols. Students can offer enhanced sessions that address physical, mental, emotional, and spiritual issues as well as offer long-distance sessions.
Schedule & Description
Reiki I:
6 July (Saturday): 9:30am-1:00pm
Begins with meditation, movement and an introduction to Reiki. Next, we will cover Reiki's background, principles, and foundations. Students will receive the first Reiki Master Practitioner attunement, and learn and practise the Reiki Self-Treatment Protocol for self-healing.
6 July (Saturday): 2:30pm-5:30pm
Starts with the second Reiki attunement. The rest of the afternoon is spent learning two Reiki protocols for offering Reiki healing to others and exchanging sessions with partners. There will be time for Q&A and review.
Reiki II:
7 July (Sunday): 9:30am-1:00pm
Introduces the sacred Reiki symbols, their meaning and applications. Students receive the first Reiki II attunement, which lets them use the symbols to enhance the Reiki energy. We will practise using Reiki to scan auras, send Reiki to others, and energise future situations.
7 July (Sunday): 2:30pm-5:30pm
Begins with the second Reiki II attunement. We use the symbols to offer Reiki long-distance to others, clear areas, and exchange enhanced Reiki sessions with our partners.
Each morning and afternoon session includes meditation, lecture, demonstration, and partner exchanges.
Tuition
FULL WORKSHOP:
Reiki I & II
6 & 7 July
All Sessions
Total 13.0 hours
(Pure Cardholders) Early-bird 20% discount: HK$2,800 (ends 16 June)
(Non-Pure Cardholders) Early-bird 10% discount: HK$3,150 (ends 16 June)
Regular Price: HK$3,500
***Certification: Students will be awarded a certificate of participation upon completion of the workshop.
About the teacher
Terms and Conditions
Photos and videos may be taken, solely for Pure marketing purposes.
Early-bird 20% Discount:
Early-bird Discount ends 16 June 2019. Please see above for listed prices.
Refunds/Cancellation:
No refund or credit will be given for cancellation starting 16 June 2019.
All refunds are subject to a 10% processing fee that will be deducted from your refund.
Special offer from Pure Apparel:
20% off all Pure Apparel retail products for all yoga event registrants on the dates of the workshop.
Healthy-licious juice cleanse offer from nood food:
$200 discount on nood food 3-Day juice cleanse for all yoga event registrants on workshop dates. Ask nood food staff at your workshop location for details.
10% off all nood food items for all yoga event registrants on the dates of the workshop.
To register, please contact the Asia Standard Tower studio or see reception.