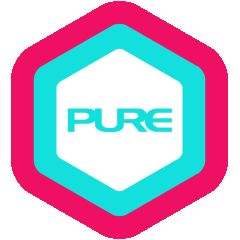 Event
#ChooseToChallenge
An International Women's Day (IWD) spotlight panel debunking the need to constantly 'do' and highlighting the importance of taking time out for 'you.'
Join us for an insightful and meaningful discussion!
Monday, 8 March 1-2pm
A virtual event streamed live via Zoom
Join the event here
Meeting ID: 698 473 0448
Passcode: 5TPLXK
During this panel, we #choosetochallenge...
The need to constantly do
Guilt caused by not being and delivering enough to those in our lives (mother, daughter, employee, manager, sister, friend)
The value of just being/switching off/doing more of what we love and
How 'performing' and 'achieving' is linked to our self-worth
With experts from the wellness and corporate world, we will discuss these ideas and practical ways that individuals and organisations can manage their mental health, and why taking time out for you is so important.
---
Confirmed Panellists
---
From challenge comes change, so let's all choose to challenge.
We find ourselves living in a time of constant 'doing'. If we are not accomplishing something, we often feel like we are wasting our time.
We are too often controlled by our minds and give ourselves very little time to stop, rest and reflect. So much of our self-worth is linked to what we 'deliver'.
On International Women's Day, we #ChooseToChallenge this misconception and throw a spotlight on issues around gender bias.
PURE and the B Project are coming together to challenge the value given to just 'being'.
The overwhelming burden of the never-ending rat race is real and taking time out (even if it's 20 minutes) for you time (whatever that means to you) can make more of a difference than many realise.
The PURE Group:
Founded in 2002 and headquartered in Hong Kong, the PURE Group is Asia's leading premium lifestyle brand that includes PURE Yoga, PURE Fitness, PURE Nutrition, nood food, PURE Apparel, PURECAST and FUZE.
With a portfolio of 40+ locations encompassing Fitness, Yoga, Food & Beverage and Retail outlets in Hong Kong, Singapore, Beijing and Shanghai, the PURE Group is an integrated community dedicated to helping people lead a happier, balanced 360 lifestyle. The Group has over 90,000 clients, 2,000 employees and welcome around 17,000 clients daily across all locations.
pure-yoga.com | pure-fitness.com | purecast360.com | be-pure.com | allnood.com

The B Project:
The B Project exists to balance the intensity of modern life with a moment for ourselves. We make a seat for your headspace because at B Project, we believe in the importance of taking a moment. A moment to relax. A moment to reflect. To have a drink. To read a book. To dream about future or relive past adventures. Making these moments conscious moments can make all the difference. B Project is a platform, a white canvas for creativity. A seat for your headspace as well as a platform and a movement to inspire and celebrate mindful moments. Everyday.