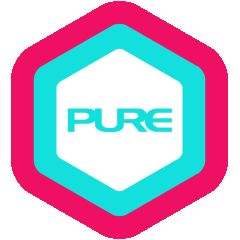 Event
Strength & Surrender Charity Class with Morgan, Sandy and Special Guest Tarra
In partnership with Daughters Of Tomorrow
Supporting underprivileged women in their back-to-work journeys
In partnership with Daughters Of Tomorrow
Supporting underprivileged women in their back-to-work journeys

30 March
7:30pm - 9:00pm
PURE Yoga Ngee Ann City

International Women's Day is about unity, celebration, reflection, advocacy and action.

Together on 30 March, we will unite to salute all the beautiful women in our lives – from those who have profoundly impacted how we view the world to the ones who brighten our day with a simple smile. At the same time, let's raise awareness and create livelihood opportunities for underprivileged women to nurture otherwise under-utilised talents.

In this 90-minute charity class, we will flow together in a Vinyasa-style sequence to physically feel the innate strength within all of us, and then surrender and reflect upon this power that drives us in yin postures. We will conclude the practice by celebrating contentment with the soothing sounds of Tibetan singing bowls. Suitable for anyone looking to recharge their bodies and relax their minds.

Can't make the class? Even a small donation would make a huge impact!
$10 subsidises simple things like bus fare
$150 can fund 1 woman in a financial literacy course
$3,500 will help 10 underprivileged women build confidence returning to work

• Minimum donation of SGD$50, required upon registration.
• 100% of all donations will go to DOT
• Pre-registration required
• Registration begins 9am on 16 March
• Cash donations only. Donations are non-refundable.
• This event is open to the public, so bring a friend along

Pre-register by contacting any PURE Yoga location.
About Daughters Of Tomorrow http://daughtersoftomorrow.org
Daughters Of Tomorrow is a registered charity organization in Singapore whose mission is to facilitate livelihood opportunities for underprivileged women, and support them in building financially independent and resilient families. Their beneficiaries are women aged 20 to 60 from low-income families who face limitations on access to gainful employment due to child-rearing responsibilities, lack of flexibility in employment practices and lack of focused training and skills-enhancement.
PURE Yoga Ngee Ann City
Level 18 Ngee Ann City Tower A
391A Orchard Road
Singapore 238873
T +65 6733 8863
PURE Yoga Chevron House
Level 4 Chevron House
30 Raffles Place
Singapore 048622
T +65 6304 2268
PURE Yoga Asia Square
#06-02, Asia Square Tower 2
12 Marina View
Singapore 018961
T +65 6100 8866