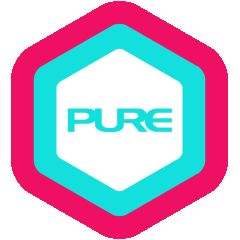 Event
#YogaForAll Release and Relax April
Yoga Therapy – Neck, Shoulders & Lower Back
Everyone Welcome!
The neck-shoulder-lower back area is a common place for tension. Come learn techniques to release the knots and feel free again with Yoga Therapy.
A healing practice focused on rehabilitating the body. Special attention to alignment and detailed instructions are combined with specific asanas to restore the body back to health.
Young, old, yogi, non-yogi, whether you live yoga or have never touched a yoga mat before – come sweat, laugh and experience our amazing community.
Please see schedule below:
10 Apr (Mon): 11am – 12pm PURE South – The Pulse, with Marah
11 Apr (Tue): 7.30pm – 8.30pm The Centrium, with Angela
12 Apr (Wed) 7.30pm – 8.30pm Hutchison House, with Dileep
15 Apr (Sat) 2pm – 3pm Lincoln House, with Kay
18 Apr (Tue) 6.30pm – 7.30pm Peninsula Office Tower, with Mani
18 Apr (Tue) 2.30pm – 3.30pm Soundwill Plaza, with Noy
20 Apr (Thu) 5.45pm – 6.45pm Asia Standard Tower, with Bryan
23 April (Sun) 11.45am – 12.45pm Langham Place Office Tower, with Cinderella
Open to PURE Cardholders and guests. Booking starts two days before class.
For guests, please call our studios to book your class
Photos and videos may be taken, solely for PURE marketing purposes