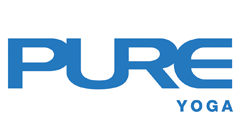 Event
#YogaForAll Outdoor Event
Breaking Free with Daniel Sierralta
with live music from the Hong Kong Philharmonic Orchestra
17 March 10.00am – 12.00pm
Vitality Sessions @ AIA Vitality Park
Hong Kong Observation Wheel

Everyone Welcome!
Introducing the Vitality Sessions – which will always be hosted at the AIA Vitality Park! Join us for a fortifying practice with Daniel as we 'break free' from the winter blues and by supporting freedom
for others – preventing human trafficking in partnership with Liberty Asia.
As a special treat, our practice will be serenaded by the beautiful music of the HK Phil brass quintet!

Bring your own mats, towels and water. No registration needed.

Please check our Facebook Event Page for details.