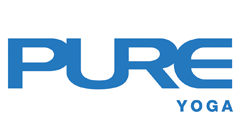 Event
#YogaForAll Vitality Sessions
Calm Amidst the Chaos with Anjan Kundu
28 April 10.00am-11.30am
Vitality Sessions @ AIA Vitality Park
Hong Kong Observation Wheel
Find mental relief and space from the daily hustle and bustle of cosmopolitan living. Enjoy a dynamic practice that concludes with guided meditation at our new home in the city – the HK Observation Wheel at the AIA Vitality Park.
Our friends from Aromatherapy Associates will help us make this yoga journey more relaxing. And adding pizzazz to our practice, we'll have Hong Kong street performer Chor Lai accompanying us with live handpan music!
Bring your own mats, towels and water. No registration needed.
Please check our Facebook Event Page for details.