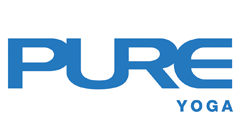 Event
Saturday Night Flow – Goodbye to Dog Year
26 January 2019, 7:00 – 8:00pm
Starstreet Precinct
Join Priscilla in this gentle flow class to end the Year of the Dog. Movements will be linked with breath as we exhale that which does not serve us anymore and inhale the new. The class will end with pranayama and meditation. Suitable for all students. No full inversions included.
Bring your friends and enjoy a different type of Happy Hour!
Please book through our app or call our studio to book for your friends.
Pillar: Specialised
Level: 1