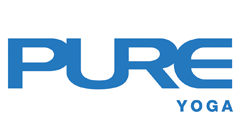 Event
#YogaForAll Sunday Sessions
#YogaForAll Sunday Sessions
Yoga for a Better You with Rachel Solomons
Everyone Welcome!

Sunday, 24 February, 10.30am – 11.30am
Repulse Bay Beach


In the name of community, coming together and becoming a better version of ourselves – Yoga for a Better You is all about finding inspiration in all things light and peaceful. As the year progresses, so does our ability to appreciate the beauty around us as we continue the journey to our best selves. Join teacher Rachel for the first beachside yoga of 2019.

Bring your own mats, towels and water. Open to everyone! No registration needed. Please check our Facebook Event Page for details.