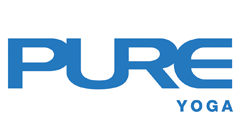 Event
Switch ON, Hong Kong
Saturday, 13 April
5.00pm – 7.30pm
AIA Vitality Park, Hong Kong Observation Wheel

Get ready to be Switched ON, Hong Kong!
This Saturday sunset session at the AIA Vitality Park will turn your mind ON with a chilled yoga class led by PURE Yoga teacher Morgan, followed by a movement meditation practice accompanied by DJ Shindigg. Then, power ON with an energising GX Grit Cardio class led by PURE Fitness instructors Denis and Nove.

5:15pm - 6:15pm: Yoga and Meditation session with Morgan

6:30pm - 7:00pm: GRIT Cardio session with Denis and Nove

7:00pm - 7:30pm: Chill session with DJ Shindigg


Stay motivated, stay empowered, stay ON top of your life!

Bring your own mats, towels and water. Free for everyone! No registration needed.
Please check our Facebook Event Page for details.