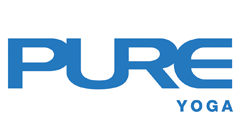 News
Calm Amidst the Chaos
Special classes in May
Invite your friends – everyone is welcome
Unwind with these classes designed to relax your body and quiet your mind. Asana (yoga poses), pranayama (breathing techniques) and yoga nidra (yogic sleep meditation) are blended together to bring about a state of balance and tranquillity in both body and mind.
Please see schedule below:
9 May (Wed): 7.00pm – 8.15pm World Trade Centre, with Gopal
12 May (Sat): 10.45am – 12.00pm Peninsula Office Tower, with Mani
12 May (Sat): 11.30am – 12.45pm The Centrium, with Lisa
16 May (Wed): 7.00pm – 8.15pm Hutchison House, with Maria
18 May (Fri): 11.00am – 12.15pm PURE South – The Pulse, with Wendy Wyvill
18 May (Fri): 7.00pm – 8.15pm Soundwill Plaza, with Ramone
19 May (Sat): 3pm – 4.15pm, Langham Place Office Tower with Tin Ming
22 May (Tue): 11am – 12.15pm Asia Standard Tower, with Martina
25 May (Fri): 7pm – 8.15pm Pacific Place, with Philippa
27 May (Sun): 11am – 12.15pm Lincoln House, with Kapil
Please ask our staff for details.
For guests, please call our studios to book your class.