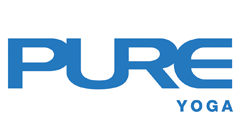 News
Calm Amidst the Chaos - Special Class
Invite your friends – everyone is welcome
Unwind with this class designed to relax your body and quiet your mind. Asana (yoga poses), pranayama (breathing techniques) and yoga nidra (yogic sleep meditation) are blended together to bring about a state of balance and tranquillity in both body and mind. Some chanting may be included.
Wednesday, 9 May, 7.15pm
Asia Square, with Gabrielle

Wednesday, 16 May, 7.15pm
Chevron House, with William

Thursday, 17 May, 7.30pm
Ngee Ann City, with Yun

Thursday, 24 May, 7.30pm
Suntec City, with Jian Yuan Ooi

Wednesday, 6 Jun, 7.30pm
Asia Square, with Mitzi

Saturday, 16 Jun, 12.45pm
Chevron House, with Aisah

Sunday, 17 Jun, 11.30am
Suntec City, with Kristin

Sunday 24 Jun, 10.30am
Ngee Ann City, with Arun
Please ask our staff for details.
Open to PURE Cardholders and guests. Booking starts two days before class.
Photos and videos may be taken, solely for PURE marketing purposes.