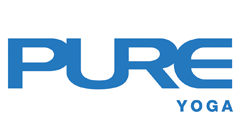 News
#YogaForAll on International Day of Yoga
Finding Space in the City with CaregiverAsia
Saturday, 23 June
South Beach Avenue
To celebrate International Day of Yoga, we will have community events across all Pure Yoga locations in Hong Kong, Shanghai, Taiwan and Singapore. This year, Pure Yoga is focused on helping the local community find physical and mental space with a special Blindfold Yoga and Meditation class.
Pure Yoga Singapore will support CaregiverAsia by empowering caregivers and helping them counter their struggles of burnout, stress and fatigue by focusing on the practice of gratitude to oneself for their caregiving effort, alleviate stress, and control their state of mind through Yoga.
We've got 3 awesome classes to power you through the day – so bring your mats, have some fun, and yoga for a cause!
8am – 9am
Blindfold Yoga with Sandy
Join Sandy in a Hatha Basics class that helps you channel your awareness inward. With the use of blindfolds, we can practise gratitude to ourselves but also practise compassion for those who are not blessed with sight and hearing. The class is a grounding practice that provides stability and helps to alleviate stress as we find inner peace.
9.15am – 10.15am
Yin Yang with Gabrielle
Join Gabrielle in finding your balance. The practice starts with mindful control of our breath through pranayama, then focuses on postures/asanas that create "Yang" in our body. We conclude by staying in a few "Yin" postures for a longer period of time, which stretches our fascia and helps us to focus on the natural rhythm of our breath in a busy world.
10.30am – 11.30am
Vinyasa with Niru
This Vinyasa flow practice encompasses various invigorating postures that help create energy and keep our heart rate up. Join Niru as he guides you to move with fluidity while synchronising this movement with your breath.
Complimentary and open to all. Young, old, yogi, non-yogi, whether you live yoga or have never touched a yoga mat before – come sweat, laugh and experience our amazing community.
Register here to save your spot.
Bring your own mats, towels and water. Event will take place, rain or shine.
Location:
26 Beach Rd, Singapore 189768
Terms & Conditions:
This event is open to all Pure Yoga Cardholders and the general public.
Limited spaces available on a first-come-first-served basis.
Photos and videos may be taken, solely for Pure marketing purposes.
About International Yoga Day
The idea of an international day of yoga was first proposed by Narendra Modi. He stated that Yoga is "an invaluable gift of India's ancient tradition. It embodies unity of mind and body; thought and action; restraint and fulfilment; harmony between man and nature; a holistic approach to health and well-being. It is not about exercise but to discover the sense of oneness with yourself, the world and the nature. By changing our lifestyle and creating consciousness, it can help in well-being." On December 11 in 2014, the United Nations General Assembly declared 21 June as the International Yoga Day.
About Caregiver Asia Pte Ltd

CaregiverAsia is an online aggregator of health and caregiving services. Through its award-winning platform, CaregiverAsia has created an online marketplace leveraging on a shared economy of Careseekers and Caregivers. Careseekers can access on-time, trusted and transparent home care services; whilst freelance Caregivers and healthcare professionals can practice independently with full control of their schedules and terms of services. CaregiverAsia also specializes in healthcare recruitment and the placement of healthcare professionals and locums into leading healthcare institutions. For more information, please visit https://www.caregiverasia.com/