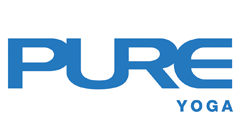 News
PURE PINK OCTOBER 2018
Continuing to support National Cancer Centre Singapore NCC Research Fund
Shop Pink
Shopping at Pure has never been more meaningful! All month long, buy selected Pure Apparel items in pink and 15% of the proceeds will go to NCC Research Fund. Terms and conditions apply.
Dress Pink Day – Wednesday, 31 October
Pink up your outfit and don't be surprised to see many of our staff members doing the same!
Karma Yoga Classes
Min. donation: $30 per class
Yin Yang with Sandy – Saturday 27 October, 8.30am to 10am
Pure Yoga Ngee Ann City
Join Sandy in balancing the Yin and the Yang with a dynamic yoga flow, exploring the qualities of integration of an energetic workout and a gentle, meditative practice.
Lengthen & Strengthen with Derris & Daria – Saturday 27 October, 10am to 11.30am
Pure Yoga Suntec City
Find your balance during a strong and dynamic flow to move stuck energy, tone core and major muscle groups – followed by a renewal series of postures to generously stretch and deepen your flexibility, calm the mind, and settle the nervous system. Expect to sweat, and feel stronger, more graceful, and pleasantly relaxed in a state of bliss at the end of class.
*Inclusive of a 15-minute talk from NCCS and a 75-minute yoga session.
For registration details, please ask at reception.
This class is open to non-cardholders, so bring a friend along! Pre-register by contacting any Pure Yoga location.
We encourage cash donations into the donation boxes at all Pure Yoga studios. Donations are non-refundable.