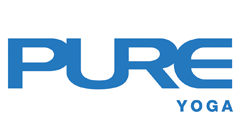 News
Sankalpa – Welcome 2019 with love and kindness
Happy New Year! Join Anjan, Diptom, Noy and other Pure Yoga teachers in a special fundraising class for Sai Kung Stray Friends (SKSF) – a Hong Kong charity rescuing and caring for over 100 abandoned and stray dogs.
Set your intention (Sankalpa) as you flow through 108 Sun Salutations to help all the beautiful furry souls that rely on your generosity.
1 January 2019, 10:30am – 12:30pm (120 min)
Pure Yoga Asia Standard Tower
Minimum donation $200 (100% of proceeds go to SKSF)
Feeling generous? Please donate via the fundraising link we created and help share with others.
https://www.simplygiving.com/sankalpa-sksf
SAI KUNG STRAY FRIENDS is a group of volunteers who rescue stray dogs and puppies and provide them with shelter, food and medical care. It is a very small charity for whom every dollar really makes a difference.