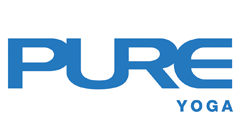 News
Refund Notice
Please see below for details regarding termination of membership and refund:
1. Members may go to the studio and fill out the Consent for Termination so as to confirm the refund information and avoid mistakes and delay.
2. After receiving the Members' Consent for Termination, Pure will calculate the membership and send the Consent for Refund to the mailbox designated by the Members.
3. Members should, after confirming and signing the Consent for Refund, return the original copy of the Consent for Refund to Pure or email the scanned copy to Pure.
4. After receiving the Members' Consent for Refund, Pure will refund within one month.
As Members' delay in submitting Consent for Termination or Consent for Refund or apply for suspension will affect the calculation and refund process, please submit the above documents as soon as possible.
The refund will be calculated from the day following the termination date-January 25, 2019 to the last day of the Members' unused membership. Suspension and early termination will be calculated separately.
New Members and renewed Members whose membership period has not yet started will receive full refund.

Additional periods provided to Members as a gift will be calculated according to each Member's Agreement. Please see the Consent for Refund for the actual refund amount.

As Pure has provided a performance bond according to the Mandatory and Prohibitory Provisions to be Included in Standard-Form Contracts for Fitness Centers issued by the Sports Administration, Ministry of Education, Members can be re-assured that they will receive the refund according to reasonable calculations.

Although Pure Yoga Taipei will close on January 25, 2019, Pure Group continues to operate studios in Hong Kong, Singapore, Shanghai and Beijing.

If Members are unable to claim for their refund on or before January/25/2019, they may still contact Pure via email.

The Pure Management team wants to reassure Members that they are committed to assisting Members in receiving their refunds.

For enquiries , please email mb.tw@pure-international.com or call 02-81617814/02-8161-7807/02-81617809 .