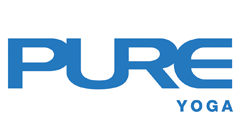 News
Radiate The Love: Nidhi Yoga with Aisah
14 February
6.30PM – 8.30PM
Pure Yoga Republic Plaza
This Valentine's day, look within yourself and love yourself.
Join Aisah for this Nidhi Yoga class, part of which will be done with eyes closed. Release the Bliss Sheath and Anandamaya Kosha that lies deep within each of us through this challenging yet fun session.
Class will conclude with a calming Pranayama, Meditation and Nidra. Come unveil your treasure, your Nidhi, within.
Open to Pure Cardholders. Please ask our staff or visit our website for details.
Booking starts two days before class. Photos and videos may be taken, solely for Pure marketing purposes.