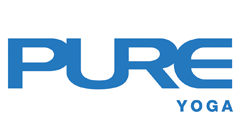 News
Yoga for Office Workers with Mayuko Matsuda
9 May, 6.45pm – 7.45pm
Pure Yoga Republic Plaza
Sitting for long hours can contribute to tightness in the hips and legs, as well as discomfort in the neck, shoulders and lower back. This practice will begin with some simple pranayama to relax the mind after a long day at the office. Expect plenty of hip openers, hamstring stretches and postures that will open up the spine. To balance the practice, there will also be some core work to strengthen the front and back body.
Open to Pure Cardholders and guests. Booking starts two days before class via our app or call our studio to book for your friends.
Photos and videos may be taken, solely for Pure marketing purposes.