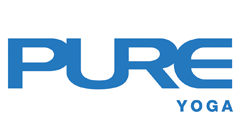 News
Living Your Dharma
The Indian literary classic, The Ramayana, is a story largely devoted to the topic of "dharma" (living a life that's right!). Each person has their own unique dharma to follow and as yogis, a crucial element of our practice is to follow our own dharma by learning how to connect to our deepest essence nature.
Sze Chow, a longtime member of Pure Yoga and much loved by many teachers and students alike, recently passed away. But her life truly exemplified this principle of living one's dharma.
To honour the life of Sze Chow, please come join our Pure Yoga Teachers Andy, Anjan, Diptom, Marah, Patrick & Rinat as we raise funds for the "Sze Chow Memorial Fund" - which will be donated to Impact HK charity for its work with the homeless in Hong Kong.
This is yoga for a great cause within our own community. Do come join, invite your friends, and live your dharma!
Session 1:
Date: Saturday, 1 June 2019
Time: 10:30am – 12:00pm
Location: Pure Yoga The Centrium
Duration: 90 minutes
Teachers: Andy Willner, Patrick Creelman, Rinat Perlman
Minimum donation of HK$200
Session 2:
Date: Saturday, 1 June 2019
Time: 3:15pm – 4:45pm
Location: Pure Yoga Starstreet Precinct
Duration: 90 minutes
Teachers: Anjan Kundu, Diptom Bose, Marah Arcilla
Minimum donation of HK$200
*Min donation required upon registration. Cash donation preferred - 100% of proceeds will benefit ImpactHK.