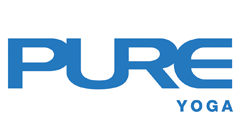 News
Karma Yoga Class: Budokon Yoga with Lijun
Saturday, 11 May 2019
1.00pm – 3.00pm
Pure Yoga Suntec City

Join us for a special Budokon Yoga charity class to raise money and support Singapore Children's Society's 12 service centres, offering services in the four categories of: Vulnerable Children and Youth, Children and Youth Services, Family Services, and Research and Advocacy.
Minimum donation $50. All funds will go to Singapore Children's Society.
Come explore, have fun and unite for a cause!
About Budokon Yoga
Budokon means "the way of the warrior spirit", a construct that seeks to honour the warrior (the fighter) and yogi (the peacemaker) within us. Its philosophy draws from traditional yoga while the physical practice is a system of dynamic mixed movement that blends Yoga with Martial Arts, Mobility, Calisthenics, and Animal Locomotion in a powerful and mindful way. The Budokon Yoga practice is a slow and challenging flow with an emphasis on deliberateness in the transitions between poses.

This class is open to Pure Cardholders and guests. Please ask our team for details. Photos and videos may be taken, solely for Pure marketing purposes.