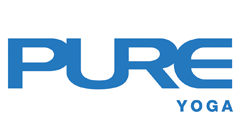 News
Water Element Flow with Gabrielle
16 May, 7.15pm – 8.15pm
Pure Yoga Asia Square


Seamlessly weave in and out of poses as we embody the adaptive energy of water. This sequence will include gentle, pulsating repetitions of familiar poses, so as to prioritise the focus on breath and body connection.
Through this practice we honour the importance of water as a cleansing agent for the body and mind. When we let go of the mind and the body undulates with newfound freedom, the practice becomes a form of movement meditation.
Please ask our team for details.
Open to Pure Cardholders and guests. Booking starts two days before class via our app or call our studio to book for your friends.
Photos and videos may be taken, solely for Pure marketing purposes.