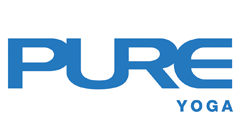 News
Achieving Balance with Meridian Flow

13 June, 6.30pm – 7.30pm
Pure Yoga Republic Plaza

This class opens with a yang flow inspired by Paul Grilley's sequence, "Walking the Elephant", where you will explore fluid movements that create heat to stimulate the "chi". This yang practice focuses on specific paths in the body – the urinary bladder, heart and lung meridians.

The second half will emphasise long holds to remove the stagnant "chi", strengthening the meridian system and allowing the "chi" to flow freely.

Leave feeling balanced inside and out – a wonderful way to end hump day!

Open to Pure Cardholders and guests. Booking starts two days before class via our app or call our studio to book for your friends.

Photos and videos may be taken, solely for Pure marketing purposes.