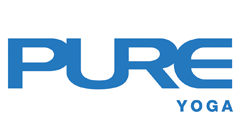 News
Your New App is Live!
With Yoga + Fitness in one complete app, the newly designed PURE 360 Lifestyle App provides you with easier class booking, mobile QR code check-in, all-new Reward Scheme and more!
Your new app can be used from 1 June at 9am to book classes from 3 June

Mobile QR code check-in available 3 June

Download of new PURE 360 Lifestyle App is mandatory for all users – the old PURE Yoga and PURE Fitness Apps will be deactivated on 1 June.
From now until 7 June, login to the PURE 360 App for the first time and enjoy:
- A 10% off nood food voucher (valid 1-7 June 2019)^

Switch ON to a refreshing and rewarding user experience!
Available for download in iTunes App Store and Google Play NOW

^Terms and Conditions Apply


(iOS)