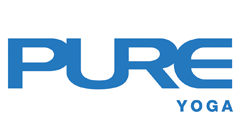 News
Silent Hot 26 with Rene
"In silence there is an inward focus and meditative experience as you are more fully engaged during the practice." – Your favourite Hot Yogi, Rene Ekehein
During this class, Rene will practise with students but provide no verbal instructions. Without the external guidance of the teacher, your understanding of the poses will deepen as you use your awareness and experience to enhance your practice. A non-vinyasa based set sequence of 26 postures is practised in a heated room of 38-41 °C, focused on increasing the flexibility of the spine and with no upper-weight bearing.
*The Silent Hot 26 class is for students who have practised and know the Hot 26 sequence well enough to practise without verbal instructions.
Open to PURE Cardholders. Please ask our team or visit our website for details. Booking starts two days before class. Photos and videos may be taken, solely for PURE marketing purposes.