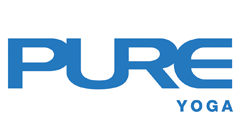 News
#YogaForAll Rooftop Sessions

Celebrating International Day of Yoga with Dileep Puliyolly & Meditation
Everyone Welcome!
Saturday, 22 June 4.45pm - 5.45pm
PURE Yoga Starstreet Precinct Rooftop
Let's salute IDY with teacher Dileep and a meditation session. Dileep will also talk about the meaning of karma yoga and the importance of cultivating kindness and generosity as part of our yoga practice.
Afterwards, feel free to stay for the launch of our new community group focusing on inversions – the Upside Down Clan. An introductory session from 6 to 7pm will be led by teacher Greta Lai.
Bring your own mats, towels and water.
Open to all PURE Cardholders and guests. No registration required.
Event is free of charge – but donations to our event charity partner Yoganaath Charitable Trust would be much appreciated.
Please check our Facebook Event Page for details.
About the Charity:
Yoganaath Charitable Trust use yoga as a main tool to spread positive energy to the world. Our volunteers help those in India who are struggling to survive by providing them with basic necessities. Yoganaath is planning to start an institution where those people can learn basic skills to assist them in earning a living. Our future plans include a school to provide free education for poor children and a holistic health center, which it is envisioned, will generate regular funding for our charitable projects. Our volunteers currently raise much-needed funds by conducting workshops, health related retreats and spiritual discourses. For more about the charity, please visit http://www.yoganaath.org
About the teacher:
Born into a Yogi family in south India, Dileep was initiated to Yoga and the secret doctrine Tantra from an early age, and was trained in all the classic forms of Indian yoga systems. He started teaching and sharing yoga in 1998 and follows the integrated approach of yoga by combining different paths of the traditional Indian yogic methods. His classes are gentle, designed to meet individual needs, and adopt Yoga Therapy techniques to heal and prevent different ailments. For more about Dileep, please visit here.