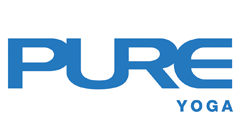 News
Yoga Gives Back
#OneMillionYogis Global Campaign with David Swenson
The United Nations proclaimed 21 June as International Yoga Day to recognise the global impact of this ancient practice.
Join David Swenson for a 90-minute fun-filled flow class in support of Yoga Gives Back and make a life-changing difference. With David's humour, joy and enthusiasm, you are sure to leave the session with a smile on your face and a spring in your step!
Date: Saturday, 22 June 2019
Time: 9:00am – 10:30am
Location: PURE Yoga Pacific Place
Minimum Donation: $200
All levels welcome and open to the public. Reserve your mat at any PURE Yoga location or call 8108 7668. Photos will be taken for marketing purposes.
Booking is only guaranteed upon payment of minimum donation - 100% of proceeds will benefit Yoga Gives Back, whose mission is to empower women and children in India to build sustainable livelihoods.
For more details about Yoga Gives Back, please visit: http://yogagivesback.org/