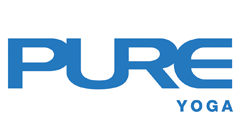 News
#YogaForAll on International Day of Yoga - Climate Change
International Day of Yoga
Climate Action
Saturday, 22 June
9:30am – 3:30pm
Event Lawn at Hort Park
Every country in the world is experiencing the drastic effects of climate change. Global climate action is needed to combat climate change, and we all have a role to play in building a sustainable future. To celebrate International Day of Yoga, we invite you to join our journey to connect with nature and take action in healing Mother Earth.
We've got 3 awesome classes to power you through the day!
108 Sun Salutations: 9:30am – 12:30pm
Through the dynamic asana sequence of Sun Salutations, express gratitude to the Sun for its life-sustaining energy. This singular sequence helps your mind to focus on the movement of your body, improve flexibility, and develop your physical strength and stamina.
Teachers: Azmi, Gabrielle, Niru, Sheryl & Yen
Meditation & Mindfulness: 12:45pm – 1.15pm
Practising mindful meditation develops our awareness of self and surroundings, increasing our compassion for both people and nature. Learn the art of quieting your mind and soothing your physical body.
Teacher: Gabrielle
Partner Yoga: 2:00pm – 3:30pm
Creating a sustainable future requires more than an individual playing their part perfectly – it needs thousands to try even if it's imperfect. Learn the importance of teamwork and challenging yourself physically and emotionally.
Teacher: Janet & Yun
Complimentary and open to all. Young, old, yogi, and non-yogi, whether you live yoga or have never touched a yoga mat before – come sweat, laugh, and experience our amazing community.
Register here to save your spot. All event attendees will receive a Seastainable Co. metal straw and a reusable dry bag!*
*While stocks last
Bring your own mats, towels and water. Event will take place, rain or shine.
Terms & Conditions:
1. This event is open to all Pure Yoga Cardholders and the general public.
2. Limited spaces available on a first-come-first-served basis.
3. Photos and videos may be taken, solely for Pure marketing purposes.
About International Yoga Day:
The idea of an international day of yoga was first proposed by Narendra Modi. He stated that Yoga is "an invaluable gift of India's ancient tradition. It embodies unity of mind and body; thought and action; restraint and fulfilment; harmony between man and nature; a holistic approach to health and well-being. It is not about exercise but to discover the sense of oneness with yourself, the world and the nature. By changing our lifestyle and creating consciousness, it can help in well-being." On 11 December 2014, the United Nations General Assembly declared 21 June as International Yoga Day.