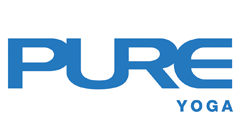 News
Pure Yoga Asia Square 3rd Birthday Party
22 August 2019
Come join us for a smashing party as we celebrate Pure Yoga Asia Square turning 3!
Indulge in gourmet food, refreshing drinks and community merriment with plenty of exciting events planned!
Open to Pure Yoga Cardholders with Asia Square access only.
Register for the party here.
Finale Special Summer Themed Class - Good Vibes & Good Vibrations
In celebration of Pure Yoga Asia Square's 3rd anniversary, join 4 of our teachers - Kristin, Henry, Gabrielle and Yun as they collectively lead you through an instrumental Yin Yang practice filled with the good vibrations of sound and movement. Pulsating beats invigorate the body during the yang practise, while a nurturing sound bath provides a mellow and introspective yin practise.
This 120-minute Grounding practise is suitable for practitioners with some yoga experience, who are looking to share in the good cheer of this milestone celebration.
Booking starts 2 days before class via our app.
Artisanal Frgrance Workshop
Explore your senses and create your own scent - Take home your very own customised fragrance in a premium twist and spray atomizer!
Sure-Win Lucky Draw
Everyone's a winner! Simply attend our birthday party and walk away with amazing prizes.
Terms and Conditions:
Prizes are only available while stock lasts.
Each attendee is entitled to one lucky draw chance only.
All prizes are non-refundable and cannot be redeemed for cash.
Any dispute connected in any way with these offers will be resolved by Pure International at its absolute discretion.