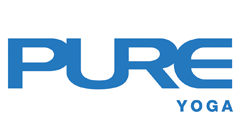 News
Yoga For Office Workers
Starting October
Exclusively at Asia Square
Office workers often experience stress, anxiety and physical tension caused by long hours of sitting. This Healing Class is specifically designed to help relax the mind and restore the body. Gentle stretches will be used to open and release tight areas, supported postures will ease tense muscles, and a comforting atmosphere will calm the busy mind. Some pranayama, chanting and meditation may be included.
Suitable for anyone seeking tension release from a long day at work.
Click here to check class schedules.
Open to all PURE Yoga Asia Square Cardholders. Booking starts two days before class via our app or please ask at reception.
Photos and videos may be taken, solely for PURE marketing purposes.