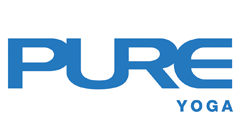 News
PURE PINK OCTOBER 2019
Continuing to support National Cancer Centre Singapore NCC Research Fund
Shop Pink
All month long, buy selected Pure Apparel items in pink and 15% of the proceeds will go to NCC Research Fund. Terms and conditions apply.
Karma Yoga Class: Partner Vinyasa with Jacqueline, Roxanne, Sheryl & Yen
Sunday, 13 October
2.00pm – 3.30pm
Pure Yoga Ngee Ann City
Min. donation: $30 per class
This Dynamic practice includes a series of poses performed between two students. Through effective partner assistance, students will gain a deeper understanding of familiar poses, as well as different and fun experiences in new, unusual poses. Partner yoga can help students get a glimpse of the sublime equanimity of the body, mind, and breath in an asana, a unique yogic experience. Some pranayama, chanting and meditation may be included.
Suitable for students with vinyasa experience looking to have a fun and dynamic practice. No full inversions are included in this class. Some preparations for inversions and Level 2 postures may be introduced, with options for Level 1 students to ease the transition from Level 1 to Level 2 classes. This practice consists of 70% vinyasa, 30% partner work. Coming alone? Don't worry, we'll find you a partner!
This class is open to the public, so bring a friend along! Register by contacting Pure Yoga Ngee Ann City or ask at reception.

We encourage cash donations into the donation boxes at all Pure Yoga studios. Donations are non-refundable.