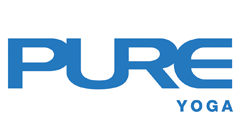 News
Beyond the Ordinary
The Centrium Open Week
Everyone Welcome!
4-10 November

Join us for a week of special classes and offers that are beyond the ordinary. Bring friends and family, inspire them to TURN LIFE ON.

One-of-a-kind themed classes from 4-10 Nov

Party Day 5 November, Tuesday – Bring a friend!
Special class with team of teachers 11:00am – 12:30pm
Party and lucky draw 6pm – 8pm

Special Joining Privilege
During 4-10 November, come practise and refer a friend! Successful referrals for this location will enjoy an exclusive privilege.
Please contact our team for event details or check the class schedule here.

Terms & conditions:
Promotion period is from 4 to 30 November 2019.
Promotions are valid only at PURE Yoga the Centrium.
Advance booking is required for the event. Booking starts 2 days before the event date.
Joining privilege is only applicable to PURE Cardholder referrals who join a class at the Centrium during 4-10 November 2019.
Joining privilege is only applicable when the referral signs a 6-month or 12-month PURE Yoga The Centrium contract on or before 30 November 2019.
Joining privilege is limited to one referred friend per PURE Cardholder.
Check-in record of PURE Cardholders will be verified.
Referrals must be first-time PURE visitors who are Hong Kong residents and 18 years of age or older.
Promotion cannot be used in conjunction with any other offer.
Any dispute connected in any way with this promotion will be resolved by PURE at its absolute discretion.