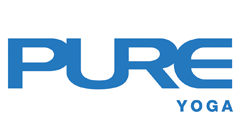 News
THE HEAT IS ON
Hot Yoga Challenge
1 November – 31 December
Embrace the heat, get the heart pumping, raise your cardio fitness!
Stretch and see how far you can go – longest consecutive attendance wins.
Register here
Prizes
Products and services by
Ashley & Co, WANT Skincare and ESPA worth:
First Prize: S$500
Second Prize: S$300
Third Prize: S$150
Terms and Conditions:
This challenge is valid from 1 November to 31 December 2019.
This challenge is valid at all Pure Yoga locations in Singapore, but participation is restricted to individual membership types.
Registration is required to participate in the challenge.
Stamp card must be presented at reception after each class for stamp collection.
Only one stamp may be collected per day and stamp must be collected within 3 hours of class completion.
Pure Yoga is not responsible or liable for lost, damaged or stolen stamp cards and is under no obligation to re-issue cards in such circumstances.
Original physical stamp card must be submitted to qualify for prizes and must be submitted to front desk by 5 Jan 2020
Winners will be contacted via email by 15 Jan 2020 and prizes must be collected in person from your home studio
All prizes and incentives are non-refundable, non-transferable and cannot be redeemed for cash.
Any dispute connected in any way with this challenge will be resolved by Pure at its absolute discretion.