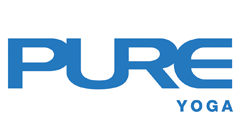 News
Ashtanga
Mondays, Wednesdays & Fridays
Suntec City
This dynamic class comprises the classical form of Vinyasa Yoga as taught in its traditional sequence. It combines power and flexibility with movement, bandhas and breath to produce an energetic and detoxifying practice. The Ashtanga opening chant is an intrinsic part of this Yoga tradition and is included in this class. This practice includes the full Primary and Finishing sequences.
Click here to check class schedules.
Open to all PURE Yoga Suntec City Cardholders. Booking starts two days before class via our app or please ask at reception.