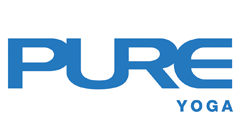 News
Mysore with Azmi
Tuesdays to Fridays
Ngee Ann City
This class follows the traditional KPJAYI method by which Ashtanga Yoga is taught in Mysore, South India. Students are individually and gradually taught the Primary Series of Ashtanga until they memorise the sequence and can practise it on their own. Once the Primary Series is completed, the Intermediate Series begins.
Click here to check class schedules.
Open to all PURE Yoga Ngee Ann City Cardholders. Booking starts two days before class via our app or please ask at reception.