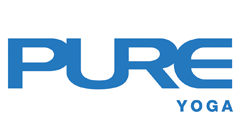 News
SuperFLOW with Sandy & Derris
Sunday, 29 December
2pm – 3.30pm
Suntec City
Looking for a challenging and dynamic Sunday afternoon experience?
This special Vinyasa session encourages a deeper connection to our community and provides a practice of fluidity, motion and heat.
Poses are generally held for short periods of time and emphasis is placed on the rhythm of the breath to align and focus the mind. Some pranayama, chanting and meditation may be included.
Open to all Pure Yoga Suntec City Cardholders. Booking starts two days before class via our app or ask our team at reception.
Photos and videos may be taken, solely for Pure marketing purposes.