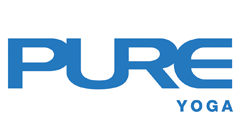 News
PURE Fitness Suntec City NOW OPEN!
Complimentary access for all PURE Cardholders
Celebrate our newest gym in town! Be inspired, stimulated and invigorated from muscle to brain, body to mind!
From 23 December 2019 to 31 January 2020, all PURE Cardholders are invited to experience the lofty space, revolutionary equipment and our new boutique fitness concept – FUZE!
Register here for your complimentary access.
Features:
30,000-sq. ft. supersized space featuring an athletic turf, 30m-sprint track, circuit zones, specialised Pilates and private stretch studios
Extensive free weight training and movement area
Private Personal Training studio with innovative training equipment
FUZE – PURE's first boutique group fitness concept where 2 new Les Mills programmes make their world-first external debut!
Terms & Conditions:
- Registration is mandatory for complimentary access to PURE Fitness Suntec City
- Registration closes 31 December 2019