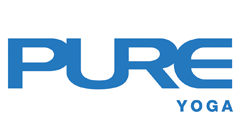 News
PURE 2020 Referral Programme
Get HK$500 rebate on monthly fee
6 January – 31 March
Gain 2020 health and happiness vision this new year and inspire your friends to do the same!
Refer a friend to PURE – 1st successful referral will earn you HK$500 in PURE vouchers AND a PURE Apparel stainless steel water bottle.
Get HK$500 rebate on your monthly fee for your 2nd successful referral!
Top 5 referrers will receive their choice of Lane Crawford or City'super gift vouchers valued at HK$3,000!
Refer your friends via your PURE 360 App now! Please ask our team for details.
Terms and conditions:
1. Promotion is only applicable to PURE Cardholders in Hong Kong.
2. Promotion period is from 6 January to 31 March 2020.
3. Referrals must be first-time PURE visitors who are Hong Kong residents and 18 years of age or older. All 3 classes/visits must be completed within 7 days after the activation date.
4. Promotion is applicable to retail clients.
5. Only pre-registered referrals collected from the in-app registration form are eligible for this promotion.
6. New joins who sign a 6 or 12-month PURE contract will qualify as a successful referral.
7. Referrals who successfully sign a 6 or 12-month PURE contract within the promotion period will enjoy 50% off joining fee.
8. Joining offer is only applicable to non-PURE Cardholders who are Hong Kong residents and 18 years of age or older.
9. Rewards for this Referral Programme are only valid for redemption from 6 January to 31 March 2020.
10. The referring PURE Cardholder will receive a HK$500 PURE Gift Certificate for every referral who joins at retail rate AND a PURE Apparel stainless steel water bottle for the first referral who joins PURE at retail rate.
11. The referring PURE Cardholder will receive HK$500 cash coupon that can be redeemed against the membership fee for the second referral who joins PURE at retail rate.
12. The referring PURE Cardholder will receive a HK$500 PURE Gift Certificate as normal for the third and fourth referral who joins PURE at retail rate.
13. Only selected PURE Apparel stainless steel water bottles are available and only while stock lasts. Choice of colour for PURE Apparel stainless steel water bottles are subject to availability.
14. Top 5 referrers will each receive HK$3,000 gift vouchers from their choice of Lane Crawford or City'super. Winners will be contacted individually.
15. In the event of more than one PURE Cardholder having the same (highest) number of successfully referred new joins, the prize(s) shall go to the Cardholder(s) with the earliest submission dates and times of their last successful referred new join.
16. All rewards must be redeemed within 90 days after the successful referral.
17. If the referral joined PURE outside the time frame of 6 January to 31 March 2020, the referring PURE Cardholder will receive a different reward as per the referral programme at the time the referral joined PURE.
18. All rewards and incentives are non-refundable, non-transferable and cannot be redeemed for cash.
19. Promotion cannot be used in conjunction with other promotions or discounts.
20. Any dispute connected in any way with this promotion will be resolved by PURE at its absolute discretion