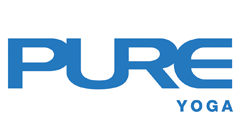 News
NEW class - Yoga For Athletes
NEW class - Yoga for Athletes
Available at PURE Yoga Suntec City now!
Specially designed for the athlete's body – this class focuses on balancing strength and flexibility for more integrated body functionality. Stretching and strengthening poses are combined to build stability in the body, open tight muscles, and centre the breath. Some pranayama, chanting and meditation may be included.
Suitable for athletes with or without yoga experience.
Click here to check class schedules.
Booking starts two days before class via our app or please ask at reception.
Photos and videos may be taken, solely for PURE marketing purposes.