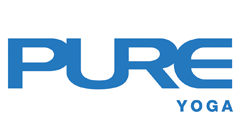 News
Coronavirus safety measures

Your safety is our top priority. We are focused on ensuring that PURE's environment and facilities are maintained at the highest possible standards of hygiene.
Since early January, we have further enhanced our cleaning regimen with higher frequency of disinfecting to ensure optimal safety in all PURE locations

We have already increased the number of hand-sanitising stations and are now further increasing these to maximise availability
We recommend that you protect yourself with maximum standards of personal hygiene:
If you are feeling unwell with any symptoms of fever, flu, or respiratory problems, please consult a doctor and do not use PURE facilities or take classes

Regularly wash your hands with soap and water for 20 seconds or use an alcohol-based hand sanitiser

Cover your nose and mouth when coughing or sneezing, and wear a mask in public spaces
From 1 February, everyone is requested to have their temperature taken before checking in at all PURE locations. Anyone whose temperature exceeds 37.5°C is kindly requested to visit a doctor rather than entering the yoga studio or gym.