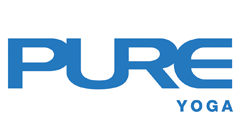 News
To Protect Our Community
(Re-opening Enhanced Safety and Precautionary Measures)
Your safety is our top priority. We are focused on ensuring that PURE's environment and facilities are maintained at the highest possible standards of hygiene.
We have adopted enhanced safety and precautionary measures in all our locations and offices to protect members and staff in line with the latest advisory issued by the Ministry of Health (MOH) and Sports Singapore on 18 June 2020.
Booking and Capacity:
A maximum of 50 members are allowed at each location at any one time.
Pre-set access (slot) times will be in place to manage this capacity.
Members and guests are required to check-in and check-out using SafeEntry at all PURE locations
During this period, advance booking of a pre-set slot is required to access our facilities – and standby is still available.
For Yoga, each member will be allowed one advance booking per day
For Fitness, each member will be allowed one advance booking of a preferred pre-set access (slot) per day. This can either be general access to the gym or a group fitness / cycle class which you can book through your PURE360 Lifestyle app, or a personal training session booked via your Personal Trainer.
If your membership entitles you to access both Yoga and Fitness, you can enjoy two advance bookings (one yoga and one fitness) per day i.e.

Single PURE Yoga location and All Singapore Yoga contracts – 1 access per day
Single PURE Fitness location and All Singapore Fitness contracts – 1 access per day
Multi club contracts (i.e. Asia Square Yoga and Asia Square Fitness; or Ngee Ann City Yoga and Fitness) and clients on Singapore All Yoga and Fitness contracts - 2 accesses per day (1 for yoga and 1 for fitness

Each fitness entry timeslot is 90min (peak) – 105min (off-peak) per person
Slots must be booked in advance on the PURE 360 App for general access to the gym, group fitness and yoga classes. Bookings will open 2 days in advance with the same procedures and rules as regular group class bookings. For personal training sessions, please speak to your Personal Trainer.
Safety and Hygiene:
Drinking faucets have been resealed; water bottles can be filled
nood food will only be available in certain locations and for take away only
Only cashless payment allowed at nood food and PURE Apparel outlets
Everyone is required to wear their own mask as default. Masks can be taken off when performing strenuous activities, although it is still recommended as good practice even under such circumstances.
All frontline staff are required to wear a mask at work. Group Fitness and Yoga Instructors may choose whether to wear a mask or not, whilst teaching.
All cardholders and guests must check-in and check-out using SafeEntry at all PURE locations for contact tracing, along with mandatory temperature checks.
Anyone whose temperature exceeds 37.5 degrees will be denied entry and requested to visit a doctor. PURE retains the right to refuse entry to anyone who appears unwell or who is deemed to pose a threat to the safety of our environment.
Hands must be sanitized upon entry with touch-free hand sanitising station at reception
FDA / EPA safety-proofed sterilising misting machines in all PURE locations that effectively kill bacteria, fungi and viruses will also be available at reception.
Safe Distancing:
1-metre distance maintained between individuals in common areas including changing rooms and lounge areas whilst waiting for class
3-metre distance maintained between members in group exercise classes with a maximum of 5 individuals per group ensuring a 3-metre distance between each group
2-metre distance maintained between members in yoga classes with a maximum of 5 individuals per group ensuring a 3-metre distance between each group
2-metre distance between individuals maintained within demarcations on the floor for general exercise in the gym
Cleaning Arrangements:
Continued high frequency of disinfecting to ensure optimal safety in all PURE locations with thorough cleaning between each pre-set access (slot), group fitness and yoga class to prepare for the next group of members
Equipment sharing will not be allowed in group classes and equipment will be wiped down and disinfected after each use
Yoga blocks and mats will be wiped down and disinfected after each class
All boxing inner gloves used in FUZE classes will be washed after each use
Dry-Tech drying panels with OZONE disinfection will be used for CONQUER boxing gloves
Additional hand-sanitising stations throughout the facilities, disinfectant sprays and red-coloured towels will be provided specifically for members to use
Sanitizing stations will be available in changing rooms to wipe down lockers after use
Temporary suspension of high-risk services and facilities:
Private Pilates, Buddy Training and Private Stretch sessions as well as Aerial and wall rope classes will be suspended until further notice
Yoga and Fitness class tags will not be issued until further notice
Bolsters, straps, wheels, blankets, tennis balls and other props will be removed until further notice
Temporary removal of "no adjustment" tags and strictly no hands-on-assists during this period
Temporary removal of shared boxing gloves, pads and cold towels in the gyms
Temporary removal of apples at the gyms and tea stations at yoga studios
Showers, gym gear and towels will be available for use however hairbrushes and other items will be removed from vanity areas
Use of steam and sauna facilities and spin dryers will be suspended until further notice
For the well-being of our community, we also recommend that you protect yourself with maximum standards of personal hygiene:
Regularly wash your hands with soap and water for 20 seconds or use an alcohol-based hand sanitiser
If you are feeling unwell with any symptoms of fever, flu or respiratory problems, please consult a doctor and do not use PURE facilities or take classes
Avoid touching your face, in particular your eyes, nose and mouth
Cover your nose and mouth when coughing or sneezing, and wear a mask if unwell
If you have any questions, please email info.sg@pure-international.com
For additional questions, please send us a message from your PURE360 Lifestyle App.
Go to Profile > Settings > Contact Us
Or email us via the PURE websites (Use the "Contact Us" button at the bottom corner of the website)
With everyone's health and welfare in mind, we are closely monitoring the situation and will incorporate additional measures and reinforcements as required. Please visit the Ministry of Health (MOH) website for regular updates.