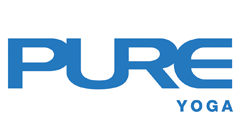 News
Yoga For All: Happiness at Home
Yoga For All: Happiness at Home
Join PURE Yoga's first virtual #YogaForAll event!
24 October 2020
9:00 AM – 2:00 PM
hopin.to/events/yfahappines
Mark your calendars for the first ever virtual #YogaForAll event – flow through a series of joyful yoga sessions with us from your home!
As the pandemic continues, it's important to strive for happiness amidst difficult times. With technology allowing us to connect with one another, let's make happiness a habit and find joy through yoga, mindfulness and meditation!
Finding Balance by Mitzi: 9.00AM - 10.00AM
Kickstart your day with this Beginner Yin Yang session with Mitzi, and let her lead you through a combination of dynamic and passive movements in postures to cultivate balance and strength! Be sure to join Mitzi for this invigorating and balancing practice that is suitable for all levels with variations available.
Meditation for Happiness by Mitzi: 10.00AM - 10.30AM
Happiness is a state of mind - By practicing meditation regularly, you can reduce stress, balance emotion, shift negative thinking and reconnect with a happy state of mind. Join Mitzi for a calming meditation session for simple pranayama breathing with optional movements, followed by a short Yoga Nidra.
Moving with Gratitude by Gayle: 10.30AM - 11.30AM
Expect an energising yet grounding experience with Gayle for this beginner Vinyasa session! Move through the basics of a Vinyasa practice, flow through sequences that will increase flexibility & mobility in your hips and hamstrings, and strengthen your core muscles. You will also have the opportunity to explore simple arm balances and work on transitions through variations of side planks.
Happiness at Home: Appreciating The Good, The Bad and The Uncomfortable
Yoga Talk by Gayle: 11.30AM - 12.00PM
Join Gayle in this interactive talk, where she shares her thoughts on how taking time to pause and be thankful for all things good, simple, bad or uncomfortable, can help to change your perspective, uplift your energy and create space for happiness in your lives!
There will be time for Q&As in this session, so be sure to join Gayle and discuss how our Yoga practice can guide us in gratitude, compassion, patience, discipline, acceptance and happiness.
Flow in Harmony by Rani, Niru, Jeanie & Sheryl: 12.00PM - 2.00PM
Start off with an energetic full-body warm up with Rani before Niru progressively transforms your practice into a challenging and expressive flow. Following this intermediate Vinyasa session, flow through a series of dynamic movements focused on strengthening, balancing and binding with Jeanie and Sheryl!
Complimentary and open to all. Young, old, yogi, and non-yogi, whether you love yoga or have never touched a yoga mat before, come sweat, laugh and experience our amazing community - VIRTUALLY!
Register here to save your spot!
Be sure to join us from 8.30am onwards or hang around with us till 2.30pm to explore our virtual booths in the Expo -Featuring brands from athleisure apparel to sustainable living to essential oils!
P.S - Don't miss out on special discounts and offers up for redemption, exclusively available for event attendees!
Photos and videos may be taken, solely for PURE marketing purposes.