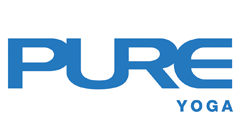 News
PURE West Nanjing Road 699 GRAND OPENING 3 December
Welcome PURE West Nanjing Road 699 members! Come celebrate with us by kick-starting your PURE 360 wellness journey on opening day!
What's more – All Shanghai members are invited to experience a free trial at this new location from 3-31 December 2020!
Simply download and log on to our PURE 360 Lifestyle app to check class schedules and book classes via the app.

PURE West Nanjing Road 699
Levels 2-4, 699 West Nanjing Road, Jing An District, Shanghai